'Bitterly disappointing' end to £1.2 million hunt for missing RAF officer
An "unprecedented" search for a missing airman has been called off as officers now believe his body was buried on a vast landfill site.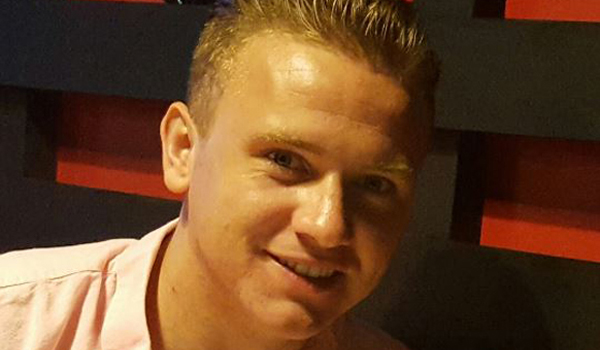 An "unprecedented" search for a missing airman has been called off as officers now believe his body was buried on a vast landfill site. Suffolk Constabulary concluded its hunt for 23-year-old Corrie McKeague on Friday (July 21) after spending 20 weeks trawling a refuse disposal site in Cambridgeshire. Officers have picked through more than 6,500 tonnes of waste to find the missing RAF gunner, who disappeared following a night out in Bury St Edmunds last September. The force believes there is no other "reasonable hypothesis" than Mr McKeague was transported to the site in a refuse lorry after falling asleep in a bin. However, despite the cost of the investigation reaching an estimated £1.2 million – and officers risking heat exhaustion in 20-30 degree conditions – no trace of him has been found. Detective Superintendent Katie Elliott said the force's thoughts are with Mr McKeague's family at this time. She continued: "This has been an unprecedented search, in the scale and amount of waste that has been examined. We have searched the whole area where we believed Corrie could be. "We had compelling information that directed us to this area however we haven't found Corrie and this is bitterly disappointing. "We have searched over 6,500 tonnes of waste, excavating a huge area. Without anything further to tell us where he might be on such a vast site the search cannot continue." Mr McKeague was last seen in the early hours of September 24, 11 miles from his base at RAF Honington. CCTV footage showed him entering a courtyard containing several rubbish bins, but no evidence has been found that he left the area. Suffolk Constabulary claims it has "credible information" suggesting Mr McKeague was known to sleep in bins following a night out. The force believes he was in a bin that was emptied into a lorry shortly after 4.15am. Initial reports suggested the lorry was only carrying a load of 11kg – but the operating company later confirmed it was closer to 100kg. Officers began investigating the disappearance when he was reported missing on September 26. They tracked the refuse collection to the Milton landfill site, which accepts around 96,000 tonnes of waste per year. They have been searching an area where waste was deposited between September 19 and October 3. The search location was expanded to cover a much wider area than was initially planned to include as much relevant waste as possible. Mobile phones, footwear and clothing have all been found on the site but none of these were linked to Mr McKeague. Suffolk Constabulary said the search team has worked "extremely hard" despite operating in high temperatures while wearing heavy protective gear. Officers reportedly needed hydration tablets and regular supplies of water to fight off heat exhaustion. Nicola Urqhart, Mr McKeague's mother, said she is considering seeking an injunction to prevent the landfill being filled in. She has also appealed to the public to write to Suffolk police and crime commissioner Tim Passmore asking for the investigation to continue. Det Supt Elliott said: "We have been absolutely committed to finding Corrie and none of us wanted to be in this position, where we are unable to provide an answer. "This has been one of the biggest and most complex searches of a landfill site in the country. This search process has been reviewed and what we have learned and the expertise gathered during the search is now being called upon by other constabularies."