Unlocking digital potential
Embracing smarter data processing in digital forensics units will enable swifter justice, says Nick Garland.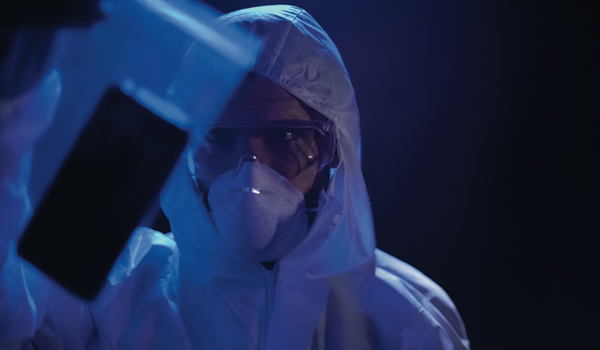 Digital forensics units (DFUs) play a crucial role in nearly every criminal investigation today by extracting data from various electronic devices and transforming it into evidence of someone's online and offline activities. With digital forensics featuring in around 90 per cent of criminal cases, the argument in favour of enhancing data processing capabilities for these units nationwide is compelling. Implementing more efficient systems and processes would improve the resolution rate of crimes and minimise the risk of bias. It could also elevate staff morale, enable the reinvestment of essential funds, and alleviate the burden of case backlogs that have long plagued a system under significant strain.
The existing backlog of cases is projected to be at least two to three years overdue with more than 25,000 devices awaiting examination. Without immediate action to tackle the inefficiencies in data processing, especially with regards to isolated data, the backlog will continue to grow. The continuous expansion of data means that compared with five years ago, where a single case may have encompassed around 500 gigabytes of data, today the average volume for a computer case stands at 2 terabytes, with some instances reaching an astonishing 60 or 70 terabytes.
Recently, the Police, Crime, Sentencing and Courts Act (2022) was enacted with the aim of ensuring that no victim is deprived of their devices for more than 24 hours by the end of March 2023. However, achieving this ambitious goal will prove immensely challenging without a substantial overhaul of the existing technology systems. Instead, it is likely to place further strain on an already overwhelmed law enforcement agency.
Implementing advanced systems to meet this expanding demand necessitates not only a comprehensive understanding of IT systems' operations but also a deep knowledge of the inner workings of DFUs. These units typically represent a specialised technical field within law enforcement, operating within a closed Local Area Network (LAN) structure to ensure the security of the sensitive content they analyse, thus isolating them from the broader network. These units not only operate at the frontier of technology but also face tremendous pressure, as DFUs across the UK provide support to a police force that constantly accumulates more digital evidence.
In truth, strategic IT management and advanced technological solutions hold the potential not only to enhance unit efficiency but also to unlock substantial and necessary investments for system overhauls. Optimising internal systems can help reduce costs, thereby freeing-up funds that can be redirected towards creating improved working environments that aid in attracting and retaining skilled staff members. Achieving such transformative changes would require the expertise of a dedicated digital transformation team, working to stabilise and standardise systems. This team would develop transformation and workflow programs that align with a technology roadmap, to gain support from both the DFUs and the larger law enforcement organisation.
Transitioning from siloed data processing to an organised 'conveyor belt' system is the crucial factor in achieving efficiency and standardisation. By leveraging advanced tools, software, intelligent data analytics, visualisation techniques, superior cloud-based solutions, and Artificial Intelligence, DFUs can streamline data processing into manageable steps that can be efficiently handled by lower-level technicians. For instance, data acquisition can be broken down into a series of straightforward steps involving device connection, method adherence, and output delivery. This structured approach ensures a repeatable output that can be easily verified, validated, and automated.
Establishing standardised data processing across DFUs is an achievable objective that holds great significance. It is crucial not only for delivering prompt justice to victims but also for safeguarding those who serve and protect, while cultivating environments that promote productivity and prioritise mental wellbeing.
Nick Garland leads CDW's Central and Secure Government business area. With more than 15 years of experience working in, with and for government, he leads a team of people dedicated to meeting the customer's unique technology needs. Prior to working for CDW, he spent 13 years in the British Army.