The time for digital transformation is now
Policing and criminal justice agencies share why 2020 has been the year of digital transformation.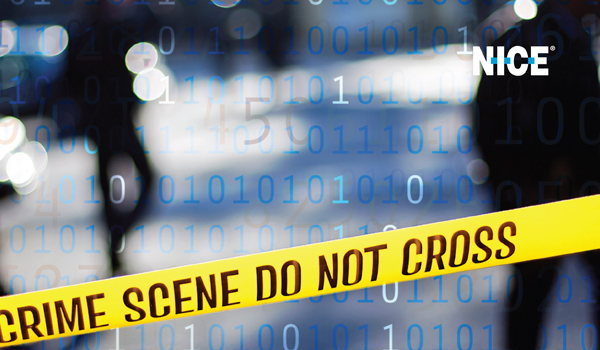 If there was ever a time for the digital transformation of policing and criminal justice, it is now. This year, police forces and law enforcement agencies around the world have faced new challenges, in how they engage with their communities and interact with criminal justice partners, set against a backdrop of increased public and government scrutiny and expectation regarding policing during a pandemic.
This pressure is in addition to the issues of data overload (driven to a large extent by the exponential increase in digital evidence), shrinking budgets and already overstretched resources.
There are some excellent examples of forces and criminal justice agencies that have accelerated their digital transformation strategies to implement new processes, procedures and technology, which have helped to prevent the spread of Covid-19 among officers, staff and citizens. At the same time they have demonstrated that by embracing a holistic, silo-free and automated approach to managing data there are a number of benefits.  These include speeding up investigations, reducing case backlogs and requests for missing evidence, streamlining evidence sharing and disclosure, whilst improving community engagement.
On Tuesday December 15, at 11am EST / 4pm GMT / 5pm CET, NICE will be hosting a Global Digital Transformation of Policing and Criminal Justice Virtual Roundtable. It will be joined by senior representatives from North Wales Police, Thames Valley Police (part of SERIP the UK's South East Regional Integrated Policing Programme), Nassau County Police (part of the New York Police Department) and the Crown Prosecution Service (CPS) of England and Wales, who will each provide insight into their digital transformation journeys, during this free-to-attend event.
Superintendent Jason Devonport, North Wales Police, will share how the force has digitally transformed evidence management processes to improve efficiency and keep officers and citizens safe during the current pandemic. North Wales Police has been able to effectively reduce in-person contact while simultaneously improving community engagement in fighting crime.
"Here at North Wales Police, we're always thinking of better and more efficient ways that we can be working, but this became even more important with the Covid-19 pandemic," said Supt Devonport. "We've transitioned our processes from officers traveling to collect digital evidence on a disc or USB to being able to do all of this online. As well as eliminating unnecessary risks around handling media and traveling to various locations, this also means our officers are able to review vital evidence faster as well."
Tim De Meyer, Assistant Chief Constable, Crime and Criminal Justice, and Detective Superintendent Craig Kirby, Thames Valley Police, the largest non-metropolitan force in England and Wales, will explain how it has saved thousands of officer hours. They will be joined by Ed Gurney, Business Change Programme Manager at Thames Valley Police, who will highlight how Thames Valley Police (as part of SERIP's consortium of four police forces, with more than 12,000 officers), has addressed the challenges of growing digital evidence, by streamlining investigations and evidence sharing with courts, while improving policing outcomes by reducing threats, harm and risk to communities.
Detective Sergeant Craig Croly, Nassau County (NY) Police, will discuss how it is saving time, resources and money through automated evidence collection, analysis and sharing (including an 18-fold productivity savings resulting from automatically importing 911 calls into case investigations); speed up investigations and significantly lower case backlogs; reduce requests for missing case evidence; and ensure timely evidence disclosure as required by New York law.
Neil Riley, Head of Criminal Justice Sharing Projects, National Crown Prosecution Service and Jane Robinson, Change Manager, National Crown Prosecution Service, will discuss how the CPS is using NICE Investigate (a key component of NICE's Evidencentral platform) to digitally transform and streamline processes related to evidence sharing, case building and prosecutions.
To register for the Global Digital Transformation of Policing and Criminal Justice Roundtable click here