Register now for Excellence in Policing 2022
The 2022 Excellence in Policing (EIP) conference will take place online between October 6 and 7. The theme will be: 'What does good look like: meeting future standards?'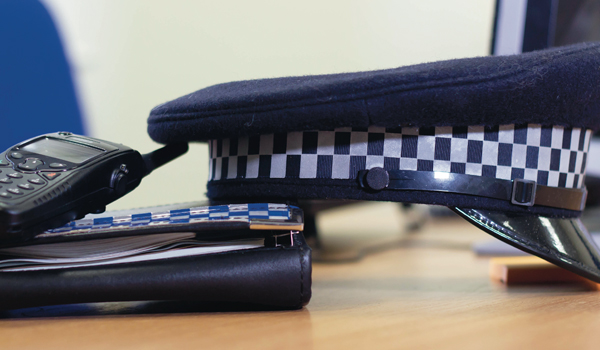 Following the success of the 2020 and 2021 online EIP, organisers have decided to keep the digital format for this year's event. EIP22 will take place on Thursday 6 and Friday 7 October 2022, commencing at 10.30am and concluding at 4pm each day.
This year's EIP conference will consider the current and future standards that the police are expected to meet; how and by whom standards are set; how forces and individuals can demonstrate that standards have been met and the consequences of not meeting them.
Despite the uplift in the number of police officers, meeting the demands for services from the police continues to require difficult decisions to be made about which services to provide and how they are provided. These decisions are informed by the need to meet diverse and exacting standards.
EIP events are run 'by the service. for the service' through the National Police Chiefs' Council Performance Management Coordination Committee, working in close association with the College of Policing, for the purpose of promoting continuous improvement.
EIP — Keeping you up to date
Many people involved in the management and delivery of policing have come to regard the annual EIP conference as one of the most valuable forums for keeping up to date with developments and gaining insights into what the future holds. Some of the most influential figures in UK policing share current thinking and subject experts contribute a wide range of case studies and ideas as to how quality policing can be delivered in a fast moving and economically challenging environment.
The EIP planning team continues to work hard to deliver the best possible value for money without compromising the quality and content of the events. The objective is to make EIP conferences as accessible as possible for police forces, partner organisations, stakeholders, regulators, and government departments.
EIP events are not always open to delegates from commercial organisations. but where places are made available, considerations will be given to applications from organisations that are working with the service and wish to contribute to discussions about the future of policing.
Bookings and registration forms:
EIP22_Exhibitor_Registration Form
Contact for information – PMCC@npcc.police.uk
Previous EIP events
On-line with IBM
2021 Joining the dots: understanding the changing policing and performance landscape Videos of the presentations are available on the Knowledge Hub under 'AFPG' All Forces Performance Group.
2020 What are you talking about?
@ College of Policing / NPIA Ryton
2019 Insight: in search of cause and consequence
2018 Better choices: the prognosis for policing
2017 Vital Signs: insight to action
2016 Current and Future Expectations
2015 From Knowing to Doing: what really enables practice?
2014 Practice under Pressure: where are the people?
2013 Missing the Targets … let's remember the point
2012 People and Performance
2011 Choosing to be Better: what are the priorities for policing
2010 Accounting for Performance
2009 Confidence in the New Performance Landscape: new roles, new responsibilities
2008 Getting in Shape for the Future: what matters most?
@ University of Warwick – Ramphal Centre
2007 The Future in Balance
2006 Joining Forces for Performance Improvement
2005 Shaping Citizen Focussed policing for our communities
@ University of Warwick – Arts Centre
2004 Improving policing for our communities
2003 Improving police performance for the public
2002 Improving standards and quality of police service delivery
2001 Police excellence in performance