Motorola to integrate facial recognition on Pronto
Motorola Solutions is to trial facial recognition technology on its mobile digital policing application Pronto.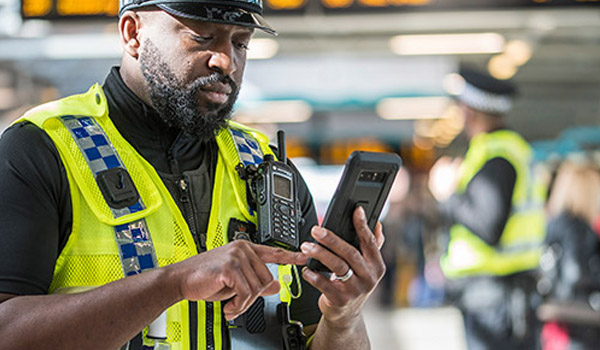 The software already enables a subject to be identified on the front line by allowing officers to check fingerprints against national database records.
But Ian Williams, software sales for Europe at Motorola, says this has "limitations" and the ability to take a picture will greatly enhance subject identification, improving both officer and public safety.
Speaking at this month's annual BAPCO conference, Mr Williams said its new officer initiated facial recognition (OIFR) technology will be very different to live facial recognition (LFR), which has attracted human rights concerns, highlighted by the case of R v Bridges (South Wales Police).
"There is no collateral intrusion with OIFR," said Mr Williams. "The officer is already dealing with a person for a policing purpose, even if the subject is non-compliant.
"With 'federated' searching using OIFR, the decision is the officer's alone, not a computer.
He says this is particularly important in light of the judges' decision in the South Wales Police case, which despite the concerns over the use of LFR ruled police have a "common law right to take and use photographs for a policing purpose".
This means the law does not need changing to use OIFR, said Mr Williams.
He said OIFR was not "operationally live yet", but he hopes to begin testing by the summer and have it deployed by the end of the year.