Keeping the blue lights on
Electrifying the police fleet will require proper planning – but it can be done. Natasha Fry, head of sales at Mer Fleet Services, outlines the right approach for fleet managers.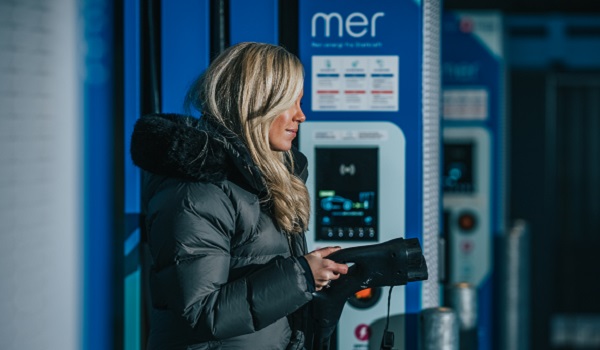 Electrification represents one of the biggest changes to the police fleet since cars all but replaced the humble horse. However, it has to be done in a tight time frame, so it's important to get it right first time.
The UK Government has set ambitious targets for achieving Net Zero, which has required some significant thought on how emergency services could deliver on decarbonisation. In November 2021, the Association of Police and Crime Commissioners (APCC), National Police Chiefs' Council (NPCC) and BlueLight Commercial announced the launch of the Sustainability Decarbonisation Programme for policing in England and Wales.
The announcement pulled no punches in terms of the scale of the challenge, noting that 80 per cent of the police fleet was diesel and across England and Wales. Forces had fewer than 1,000 EV charge points, with an estimated 8,000 required to support a fully electric police fleet.
This begs the question: Can we keep the blue lights on? How do we achieve a 700% increase in EV charging infrastructure over the next decade or so, in a cost-effective way that doesn't compromise any force's service delivery capabilities?
Power planning
Rather than starting with how many vehicles you want to deploy, begin by finding out how much power is available to support them at each of your sites. Most of the UK's energy grid may not be ready to support mass adoption of EVs, meaning many of your premises will not have the "power headroom" to deploy large numbers of EV chargers.
Your charge point operator can advise on the different aspects of a charging project, such as the charging infrastructure available and charging times. This is followed by site surveys to advise what is possible at each site depending on the power limitations. If you need to install more charge points than your current grid connection can support, you can pay your distribution network operator (DNO) to upgrade it. However, be aware this can come at a high cost and there are often long waiting lists right now.
The right mix
In fact, it is important to understand what types of chargers you need to properly support your EVs. After all, 7kW AC chargers replenish battery levels at a slower rate than 22kW AC charger – and if your vehicles are used 24/7 (e.g. response vehicles) you might need higher powered rapid DC charging to ensure they are always ready when needed.
Two main factors to consider are how long the vehicle is in use over 24 hours, and how far it travels in that period. For example, if a car is typically travelling 80 miles per day and is back on site for eight hours per day, then you can potentially get away with a AC charging to support it. Whereas if that vehicle is in use 24 hours a day and only returns to base intermittently, you will need a DC rapid charging to optimise how much power you put back into the batteries during those short windows.
Price vs value
By definition, blue light vehicles are mission-critical, so you need the most reliable charging infrastructure on the market. While police forces have a duty to the taxpayer to deliver value for money, cheap charging infrastructure could end up costing you more in the long run.
When finding a charging partner, look for the value that an expert charging provider can add – this could be in advice, guidance and site surveys to help with power planning or robust charge points with proven reliability levels. Also ask about remote diagnostics capabilities backed up with high quality service level agreements – this will keep downtime to a minimum if a charge point does go offline.
As with charging infrastructure, you often pay for what you get overall with a charging provider. One who can support a fleet manager through every aspect of the process will ultimately save you money. This starts with advice, guidance and site surveys and dealing with DNOs, through to identifying and installing the right chargers and providing after-sales support.
Equally it makes sense to work with a charging provider who has extensive experience working with blue light services and with other mission-critical fleets such as last-mile delivery. Ask potential EV charging partners to provide testimonials from police force clients, or other customers with similar criteria to yours.
Additional support
Mer is one of Europe's largest EV charging providers and has a proven track record in supporting emergency services through the EV transition, with clients including London Ambulance Service and Northumbria Police.
Mer is running a free webinar in September for anyone in the blue light sector who wants to know more about EV infrastructure. Experts will explain the key challenges to installing infrastructure for the emergency services, how such challenges can be overcome, and more.
Register here for Mer's Electrifying the Emergency Services webinar.