EiP 2023: How can we rebuild Trust and Confidence?
This year's Excellence In Policing conference will consider how the Police service can rebuild public trust and confidence, whilst keeping up to date with the ever-challenging landscape of managing performance.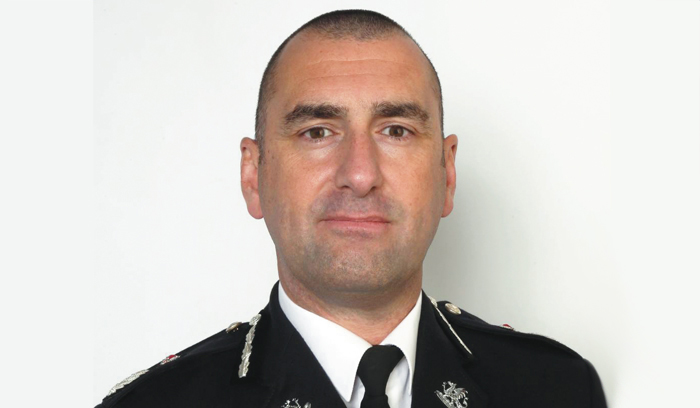 The Performance Management Coordination Committee (PMCC) are pleased to announce that the 2023 Excellence in Policing (EiP) conference will follow a hybrid format. The conference is kindly being sponsored by IBM at their York Road offices, London SE1 7ND. In-person attendance will be limited so prompt booking is advised. The conference will also be virtual which will enable any Force representatives to benefit fully from the event.
EiP 2023 will take place on Thursday 19th and Friday 20th October 2023, commencing at 9.30am and concluding at 4.00pm each day. Refreshments will be provided throughout the event for in-person delegates, and a drinks reception will be held on the evening of Day 1 (Thursday 19th October).
I will be hosting the event along with CC Andy Marsh QPM. The event is being organised in association with the College of Policing and with support from IBM Ltd. It will feature several presentations, conversations, and Q&A sessions. Participants will have the opportunity to submit questions, participate in real time polls and engage in live chat with other participants. Confirmed presenters include:
Chris Philp MP- Minister of State for Crime and Policing
Andy Cooke QPM DL- HMICFRS
Chief Constable Gavin Stephens- Chair of the National Police Chief's Council
Lord Jonathan Evans- Former DG of Mi5
Sophie Linden- Deputy Mayor of London
Bernard Marr- World renowned futurist, influencer & thought leader in business and technology
Professor Paul Taylor- Chief Scientific Advisor for Policing
Tom Whiting- Interim Director General of IOPC
Dr Olivia Hambly- Public Perception Research Team, Home Office
Festus Akinbusoye- Bedfordshire Police and Crime Commissioner
Chief Operating Officer Gillian Routledge, Lancashire Constabulary & Dr Nick Caveney- Innovative Digital Leadership Programme
Deputy Chief Constable Maggie Blyth- VAWG
Dr Esther Flanagan- COM-B (Capability, Opportunity, Motivation, Behaviour)
Simon Rowe- Story Telling with Data
Deputy Chief Constable Rob Jones- Ethics
Nerys Thomas- Evidence-based policing, College of Policing
Ben Jones- CEO of Data Literacy- Leading in the age of Data
All police forces and stakeholder/partner organisations, including the NCA, HMICFRS, OPCCs and the Home Office, are invited to register for this event. There is a nominal charge of £250, plus VAT, per organisation to cover management and administration costs.
(Accommodation for in-person delegates will not be provided) Organisations that register for the event will be able to authorise as many of their workforce as they wish to log on virtually to participate. No special equipment will be required as the event will be accessible through a web browser using a PC and various mobile devices. Forces will, however, need to check that local IT security arrangements will not preclude access on corporate equipment. To assist with this, the conference URL will be made available for tests well in advance of the event. The web link and password will be provided at the start of each day.
This event is designed to support and inform chief officers, operational commanders, and departmental managers with responsibility for corporate development, business change and human resources. It will be equally relevant to Police and Crime Commissioners and their senior staff, HMICFRS, delivery partners and anyone aspiring to a strategic role.
When registering, we ask that you nominate a single point of contact (SPOC) for your organisation, who will be able to promote the event internally and ensure that log in details are made available to participants on the day.
A registration form is attached. Due to the limited number of in-person spaces available, I would be grateful if you could indicate whether you require both in-person attendance for yourself, and virtual attendance for your organisation, or virtual attendance only. Full details of the programme will be published nearer the event.
I look forward to welcoming you to the 2023 EiP Conference.
Chief Constable Dr Richard Lewis.
Chair of the NPCC Performance Management Coordination Committee.