'Going that extra mile'
An inquiry into a super-complaint raised by the Centre for Women's Justice on police perpetrated domestic abuse identified 'clear and alarming failings in how police respond to these cases', but Hampshire Constabulary's Chief Superintendent Dave Powell says his force has already taken steps to create a culture where this abuse is never tolerated.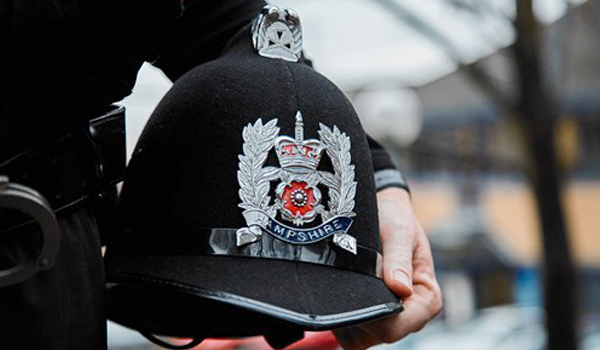 We welcome the review of the super-complaint raised by the Centre for Women's Justice. Policing's response to domestic abuse cases involving police employees as victims and suspects is something that we take every seriously. We know how prevalent domestic abuse is in society and police officers and staff are a part of that, we know they are victims and perpetrators too.
Prior to the publication of this report, we have been going that extra mile to ensure our cases are dealt with swiftly, robustly, and with impartiality and support, and help build trust and confidence.
We recognised early on that barriers in reporting exist for victims and that perceptions of potential conflicts of interests on investigations can jeopardise the integrity of cases. We know this can lead to perpetrators not being identified, personal impacts on victims in the workplace, and further suffering, as well as risking the trust of the public.
For that reason, our policies were completely rewritten in June 2021 to provide comprehensive guidance and clear pathways for victims, peers, managers and perpetrators within a clear 'Domestic Abuse Workforce Pledge.' While we have always understood the importance of avoiding conflicts of interest and maintaining confidentiality, these new policies are helping us tackle these issues even more overtly. It is most importantly allowing us to create a culture within our force where domestic abuse is never tolerated, minimised or excused, where victims are listened to, believed and supported.
We have pledged that investigations will never be conducted by anyone who knows the victim or perpetrator, either professionally or personally, and for all cases to have a senior oversight officer to ensure investigations are victim focused.  We have also created a 'wellbeing directory' which gives detailed information about internal and external sources of support for police victims of domestic abuse and providing victims with another route to seeking advice and support.
The pledge contains guides for officers and staff on what to do if they are worried about perpetrator behaviour they have witnessed and how to provide welfare support to victims, and those being investigated, whilst upholding impartiality and confidentiality promises throughout.
A year since we launched our pledge, we have helped a number of people in force. While we're saddened that anyone needs to use the service, we are pleased that our workforce and external victims are putting their trust in us and getting the support they need.
Most recently, we have appointed an Independent Domestic Abuse Adviser (IDVA) police specialist to provide an independent and confidential service for victims of domestic abuse employed by Hampshire Constabulary, or those who are victims of a perpetrator who is an employee or volunteer within Hampshire Constabulary. IDVAs provide confidential support, safety planning and advice to those affected by domestic abuse and give vital support throughout the investigation process.
We also have over 600 Domestic Abuse Champions, who have set up a Survivor's Network in order to afford victims the opportunity share experiences and support one another to make reporting domestic abuse a more positive experience. They are an invaluable asset to the force's ongoing improvement in service and commitment to protect and support all victims of domestic abuse.
However we know there is always room to improve. Since the launch, we set up an oversight panel and have a team of expert volunteers to scrutinise cases and establish learning points to continue to improve how we handle domestic abuse cases in the force. We are fully committed to a service where no victim of police perpetrated domestic abuse will suffer in silence. The panel also has a role to identify, monitor and provide ongoing oversight and scrutiny of serving officers, staff and volunteers who are suspected to be perpetrators of domestic abuse, particularly those subject to multiple allegations.
We are really pleased to see the report has recognised our efforts in improving our response to cases of police perpetrated domestic abuse, we know we have more steps to take in terms of achieving continuous improvement, and we are determined to continue to take those steps.
Identifying perpetrators of domestic abuse in policing starts with breaking down barriers for victims. That's always been our aim with the workplace pledge. Building trust and making reporting easier, through ethical and principled practices will always make us more effective at identifying those in policing who are causing harm, and rooting out those who do not deserve to be in policing.
We continue to communicate clearly and frequently that there is no place for sexist or disrespectful behaviour in our force and are reiterating the professional responsibility on each individual to call out, challenge and report behaviour that betrays our professional standards, in addition to ensuring our misconduct hearings are efficient and transparent."
Chief Superintendent Dave Powell is Hampshire Constabulary's lead for domestic abuse.
See https://www.policeprofessional.com/news/systemic-deficiencies-in-police-response-to-domestic-abuse-allegations-against-officers-and-staff-report-finds/
and
'Swift and extensive' action needed on abuse allegations against police officers and staff, says Domestic Abuse Commissioner