Future thinking
The future of policing will be showcased at The Emergency Services Show this week.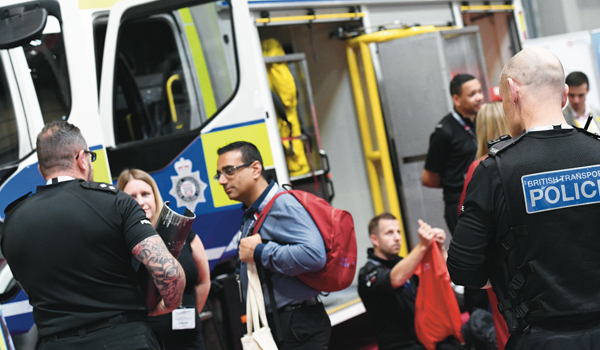 This week's Emergency Services Show (ESS2021) offers a long-awaited and in-person opportunity for police visitors to discover innovative technologies, handle the latest kit, share experiences, exchange best practice and collaborate with other police forces and blue light services.
The transformational power of new and emerging technologies will be the central theme of the expanded and enhanced trade show, which features more than 450 exhibitors, more than 90 of which are new.
Taking place at the NEC, Birmingham on Tuesday and Wednesday (September 7 and 8), ESS2021 incorporates a new feature – Future Policing – backed by the Home Office, techUK, Blue Light Commercial, National Enabling Programme, Police Digital Service, The Police Federation of England and Wales and The Police Superintendents' Association, which will all be available to speak to in the exhibition.
Future Policing is supported by an influential Advisory Council chaired by Lord Hogan-Howe, the former commissioner of the Metropolitan Police Service, who will open the show with a keynote address.
Showcasing the latest innovations available for the police sector and sponsored by Audax, Future Policing will feature a two-day, CPD-accredited high-level conference featuring a line-up of senior speakers.
Police forces sharing their experiences on day one include Avon and Somerset Constabulary, which will lead a session on automation and machine learning, and Leicestershire Police, which will talk about the lessons it has learnt from the pandemic.
A panel discussion chaired by Georgie Henley, programme manager of techUK's Justice and Emergency Services Programme, will discuss how digital technologies, including artificial intelligence and cloud-base solutions, can better support frontline policing.
Martin Hewitt, chair of the National Police Chiefs' Council, will provide the keynote address on the second day of the show. He will be followed by Oscar Kilo, which will provide an overview of the National Police Wellbeing Service, including recent initiatives focusing on sleep and fatigue, virtual reality training and ways of support for officers who have been assaulted at work.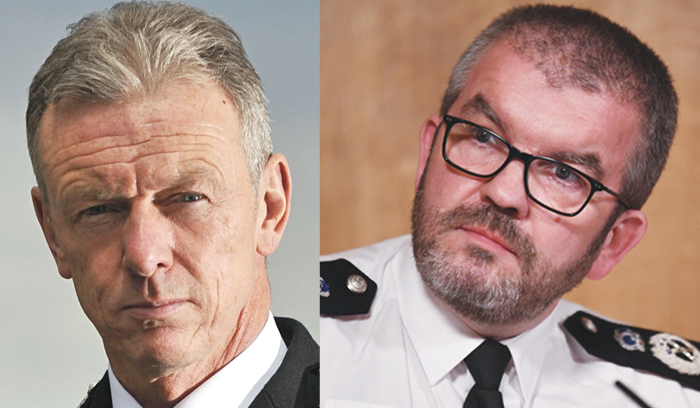 Social media management platform Orlo will host a joint session with Dyfed-Powys Police, looking at the impact that the newly-introduced European Electronic Communications Code is having on the police, and the public's ability to access emergency services digitally.
Bluelight Commercial will host sessions on policing and the journey to zero carbon, while Nic Pole, principal analyst at the College of Policing, will make the case for 'futures thinking' in policing, discussing key findings from the college's Future Operating Environment report. Other speakers on day two include West Midlands Police, British Association for Women in Policing (BAWP) and Resilience Direct.
Support services and charities exhibiting in Future Policing include Police Care UK, Team Police and the Police Rehabilitation Centre. Elsewhere in the exhibition Devon and Cornwall Police will be sharing details of its pilot project using surfing therapy as a mental health intervention.
Meanwhile, topics explored in the Health and Wellbeing Theatre, sponsored by MSA Safety, will include tackling historically neglected health and safety issues and the unique mental health challenges facing the police.
On day one in the Learning and Development Theatre there will be a sessions on planning for a nuclear disaster, communicating well in a crisis and frontline assistance for stress and trauma.
On day two, delegates can find out about the work of the National Crime Agency's Major Crime Investigative Support (MCIS) team in the most high-profile and challenging criminal and missing person cases. There will also be a session looking the different routes of career progression available in policing.
Sponsored by MSA Safety, The Emerging Technologies Theatre will showcase the most cutting-edge technology and equipment used in operational response. In addition, it will cover how the emergency services can use data and technology more efficiently, including overcoming the organisational challenges presented by the pandemic.
Key sessions will cover life-saving drones used for emergency services, collaboration for improved public safety outcomes and how frontline teams are working to support the testing and preparation for Emergency Services Network roll-out.
The Vehicle Innovation Theatre will cover everything from vehicles with electric, hybrid and decarbonised drivetrains, to smart and connected vehicles that serve as communications hubs and mobile incident command units. Vehicle manufacturers exhibiting include Ford, VCS, Volvo and Yamaha Motor, while the likes of Excelerate will be showcasing its vehicle connectivity solutions for critical communications.
Other technologies on display in the exhibition include satellite communications, GIS and mapping technologies, ruggedised mobile computers, tablets and phones, cloud storage, wearable tech, connectivity, UAVs/drones, hybrid and electric vehicles, virtual and augmented reality training, body-worn cameras and other video capture systems.
Enabling ICT applications will also be showcased, including control room systems from new exhibitors such as APD Communications (now rebranded under the NEC Software Solutions umbrella) and Hexagon, data management, mobile apps for emergency service and public use and technologies being used to speed and aid collaboration.
Skills for Justice will be available to talk to about its training, coaching and workforce development plans that make the UK a safer place to live. Meanwhile, the BAWP will be sharing details of its professional development programmes covering management and leadership, violence against women and body armour for women police officers. Police visitors can also talk to The Lancashire Forensic Science Academy – a collaboration between the University of Central Lancashire, Lancashire Constabulary and the police and crime commissioner for Lancashire – about their professional development and training needs. Other training providers exhibiting include Total Resolve Training, which offers conflict management and personal safety training.
Leading names in PPE (personal protection equipment ) will also be exhibiting.
Free-to-attend and based in Hall 5 and the outside area at the NEC, ESS2021 will for the first time be co-located with the Safety and Security Event Series; The Fire Safety Event, The Health and Safety Event, The Security Event, The Facilities Event and newly launched National Cyber Security Show, creating the UK's largest event dedicated to the protection of people, places and assets.
The NEC Venue Protect programme ensures all participants enjoy a Covid-safe and secure visit with comprehensive social distancing measures and enhanced cleaning and sanitisation.
Parking at the NEC for show visitors is free. Register in advance for free entry to all six events with a single pass at: