From 'police matrons' to London's police commissioner – the rise of women in policing
To mark International Women's Day, the Association of Police and Crime Commissioners workforce lead and police and crime commissioner for Northumbria, Kim McGuiness, reflects on women in policing.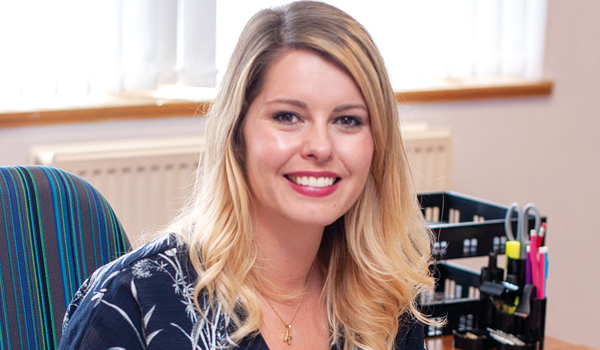 In the 1800s, women were employed by the police for the first time. They were known as 'police matrons'. They were civilians appointed to search, supervise and escort women prisoners held at police stations or the courts. Very often these matrons were the wives of serving police officers – policing really was a man's world.
Telling these trail-blazing matrons that by 2017 the head of London's Metropolitan Police Service would be a woman would not have been believed. Fast-forward a few centuries and things are looking up. Figures show a third of police officers in England and Wales are women. This has been a big social change. A much needed one.
Across the board the imbalance is improving as 40 per cent of the 8,156 newest recruits joining policing between April to December 2020 were female. Here in Northumbria we were slightly higher with 47.4 per cent female joiners and our Positive Action Programme, which supports all under-represented groups to join our police family, has played a key role in this progression. Like others, we believe building an inclusive workforce with a diversity of skills, knowledge and backgrounds is hugely important. After all, it is our differences that make us stronger.
So yes, we have come a long way but we can do better – there is always room for more. The police service proudly has many strong, hardworking women and I want to take this opportunity to thank each and every one of them. Their contribution to fighting crime, preventing crime and improving lives is huge and we must appreciate the professional qualities and experiences women can offer. Women have a lot to bring to the table so the more we have sat round it, the better.
This means that our association, every police and crime commissioner's office, every police force – we all have a part to play in providing a platform for women within the service. We all have to make it our mission to make sure that women's voices in policing are heard and understood. And it does not end there. We have to make sure we are responding to what they are saying. It is not just about recruitment either. Of course, we all want to attract good, talented people to our work force but what is key is keeping them and ensuring they grow and achieve their potential. Modern policing does, after all, offer a great career choice for women. It really is a profession like no other with such varied, interesting and fast paced roles where women – and men – can really make a difference.
So this International Women's Day I want to encourage everyone reading this to play their part in encouraging female police officers and, crucially, supporting them. When it comes to women in policing, we are doing better, we can do even better and we will do better – and that's a commitment I would like to make on behalf of us all.
Kim McGuiness was writing on behalf of the Association of Police and Crime Commissioners https://apccs.police.uk/latest-news/women-in-policing-international-womens-day-2021/