'Communities defeat terrorism'
Following the launch of the UK's updated counter-terrorism strategy earlier this week, Head of Counter Terrorism Policing Matt Jukes reflects on the threats faced by the nation and how collective responsibility is crucial to public safety.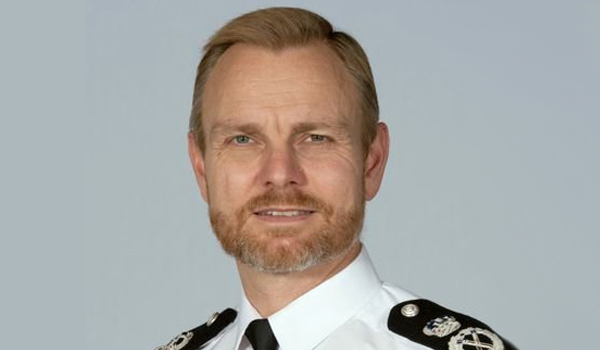 "In 2022, no one died at the hands of a terrorist in the UK.
"As I look through the plots disrupted in that same year, the reality is that many people could have.
"It is the job of Counter Terrorism Policing and MI5, working with a range of partners and the public to stop these dangerous people.
"We cannot reveal everything we do, but last year our work involved stopping people who were just hours away from stepping onto our streets, armed and fully committed to their awful missions.
"Some of this work really is like the movies, much of it is not.
"The myths of turf-wars between agencies, for example, could not be further from the truth.
"In the UK we benefit from the strongest bonds across our counter-terrorism system that I have seen anywhere in the world. From my organisation and Mi5, through to the education system and private sector, every day I see valuable partnerships between those charged with keeping our communities safe.
"But that doesn't mean we can stand still.
"This week, the Government published its latest Counter Terrorism strategy.
"The latest version rightly highlights the ever-changing threat and the growing complexity of the people who come to our attention.
"There might not be a typical terrorist, but there are new trends emerging. The record numbers of children being arrested is particularly disturbing.
"Across society, from our homes to the offices of social media platforms, we need to ask how we reduce the availability and appeal of hateful, horrifically violent material to young people.
"Technology is part of our armoury as well as presenting new threats.
"That takes us to questions about privacy online and the difficult reality that the encryption many want for their own security is being exploited by terrorists and paedophiles.
"Despite the secrecy of our work, it is my responsibility with leaders in other agencies to demonstrate that we will be responsible in our use of technology and also ensure that we stay ahead of terrorists online and on the ground.
"Much of that work starts at home. Convicted terrorists now re-entering our communities have to be monitored.
"But we also face a fragile world, with new versions of historic terrorist groups overseas and instability in countries that have given rise to violence against the UK in the past.
"This does not just emerge as terrorism but the murderous plots of authoritarian regimes against their opponents who have made Britain their home.
"Of course, policing faces many challenges, often visible to the public.
"Reflected in the latest Counter Terrorism strategy is a great deal of police work that most people will not see, most of the time.
"But underpinning that is the importance of our relationship with the public.
"Every year, information from the public makes a substantial contribution to our investigations and if you see something that doesn't feel right, you should always trust your instincts.
"Communities defeat terrorism."