Are police investigations stuck in the past?
Former Essex Police frontline officer Ben Peter comments on the current state of investigations, why the number of unsolved crimes remains high and how the boundaries for proportionally closing an investigation can be expanded to deliver more successful case outcomes for both the police and the public.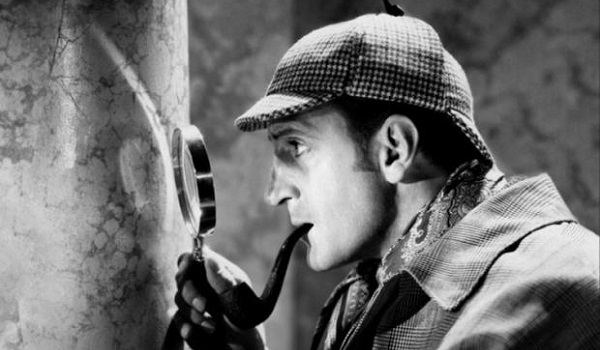 In the financial year ending March 2021, more than 2.2 million reported crimes went unsolved due to evidential difficulties, or no suspects being identified.
Considerations can be made with the data but however you look at it, it is still a startling statistic.
The causes for crimes going unsolved can vary. But data and the lack of tools and investigative ability to interpret that data are, in my opinion, some of the biggest reasons.
I point to the current make up of investigation teams and some changes to policing around ten years ago that have contributed to this.
All crimes have some form of digital footprint. People rarely leave the house without their phone these days. Roughly ten years ago, CID departments were becoming overwhelmed and so more responsibility was placed on the shoulders of police constables and frontline officers to investigate crime.
Currently, an intelligence analyst will resource major crimes such as murder, trafficking, and County Lines drug dealing. Trained to collect and develop different data to generate intelligence and evidence.
Other 'volume' crimes such as burglary, domestic abuse, sexual harassment and violence against women are unlikely to get analyst support due to resource constraints; these remain to be investigated at 'station' level by detective constables and police constables using basic IT tools.
These volume crimes by their definition will make up a large proportion of the 2.2 million mentioned above. Most will have a digital element to them. Call data, text messages, Facebook posts and ANPR could all help to reveal details of a crime.
If you have not had training, or do not have the right tools to look at the data, then you are reducing your ability to solve that crime, safeguard victims and accurately record crimes.
Hence, a lot of jobs get closed on proportionality. Looking at data manually takes a very long time and unfortunately, might not be worth it. Investigation strategy is part of the College of Policing's syllabus. The investigator must consider resources, priorities, and risk when developing their strategy.
Essentially, investigators are closing jobs without a successful outcome as they feel it will take too long or they will never solve it.
And here is the crux of my argument. The boundaries for proportionally closing an investigation can be expanded with access to the right tools. Thus, achieving more prosecutions and positive outcomes.
With the right tools, running phones, ANPR and other data becomes quicker and easier. You can start to identify movements and activity that are crucial to that case.
In recent policing reviews, Her Majesty's Inspectorate of Constabulary and Fire and Rescue Services highlighted that it will be impossible to achieve justice without the right tools to analyse the large quantities of data found in criminal investigations. So why is the digital element still being ignored in so many cases?
Several reasons stand out to me:
Awareness – There needs to be greater recognition among senior policing that there is a digital facet that could make the difference in every investigation;
It is a culture change – Investigators are not used to looking at data and the view that 'it's an analyst's job';
Budgets – Yes, technology costs money but usually pays for itself with time saved and results achieved; and
Engagement – It is hard for the private sector to get access to and have good discussions with decision-makers around the benefits of technology.
Every frontline officer that has completed their probation will be coming across data in their investigations. If you are not looking at the digital side of things, are you conducting an acceptable investigation?
Typically, we consider house-to-house, forensics left at the scene, witnesses, CCTV but not digital footprints. A series of digital evidence, placing a suspect en-route to the scene, at the scene and then leaving gives a compelling evidential product as robust as a witness.
As new recruits enter the policing world who have grown up with technology, there will be a greater expectation on organisations to provide tools that allow them to do their job effectively.
A slight tangent, but still relevant, is the welfare of frontline officers. Using proportionality to close jobs and move on when you do not have a suspect or enough evidence can affect your mental wellbeing. You want some wins. As an officer, you joined to catch the bad guys and get positive outcomes for victims.
Back to the title of this post and unfortunately the answer is no, but we are getting better. Sherlock Holmes did not have the opportunities that data brings but it only makes a difference if you look at it.
A few progressive forces are now starting to roll out technology well beyond the analyst community, but they are in the minority. By demonstrating the difference technology can make, hopefully the take up will spread and investigators and the public they serve will all benefit.
Ben Peter is the Business Development Manager at Chorus Intelligence Ltd. This post originally appeared on the Chorus website. You can read the original here.