Adding value
In the second of his new quarterly column for Police Professional, Andy Cooke highlights the work being done by secondees at HMICFRS who are helping drive forward improvements in policing.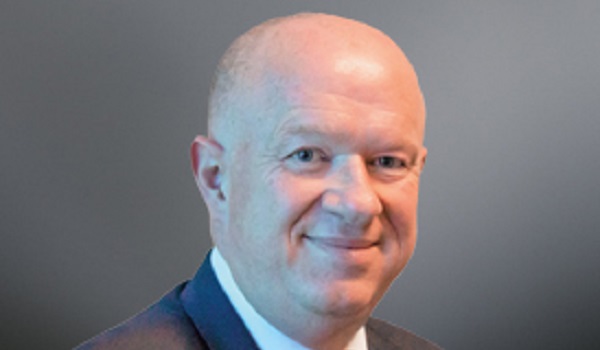 It is a pleasure to be back writing my second Police Professional column and I hope you all had a happy festive period. I know many of you will have been working over Christmas to keep us safe instead of celebrating with your own families, and I thank you for that.
2022 was not an easy year for policing, because change is never easy. Some of this was related to a political landscape in flux and the ever-changing nature of crime. Some of it was turmoil and reflection from within policing, as the sector was held to account and sought to regain public trust. This year looks to be equally challenging and at His Majesty's Inspectorate of Constabulary and Fire and Rescue Services (HMICFRS), we have some major inspections planned as we work to help policing improve. Today, I want to highlight key members of the HMICFRS workforce who are helping drive these improvements: our police secondees.
Many hundreds of secondees at different levels have passed through the doors of HMICFRS since we were established as the policing inspectorate in 1856. Current operational police expertise is key to ensuring our inspections are properly focused, wide-ranging and holding forces to account against correct and contemporaneous criteria.
Our secondees are core workforce members at HMICFRS and critical to the success of our inspections. The information and experience they take back to their sectors on finishing their secondments helps promote improvements on our behalf.
The inspectorate is a busy place to work – we inspect all 43 police forces across England and Wales, as well as non-territorial and international police forces such as the Civil Nuclear Constabulary, military service forces, British Transport Police and the Police Service of Northern Ireland. On top of this, we review critical national issues – including domestic abuse, stop and search, violence against women and girls and corruption. The critical insight and feedback our secondees provide on these inspections is invaluable.
The truth is, there is no substitute for current operational knowledge, especially as the policing landscape is changing rapidly. With this at the forefront of our work, the public can be assured we are inspecting police forces against the fairest and most up-to-date framework. We know the compassion, dedication and bravery demonstrated every day by the overwhelming majority of police officers and staff, and this translates into their work here.
While we recruit secondees – normally at sergeant level or above, or the staff equivalent – for a variety of roles across the organisation, there are opportunities for them to work across several different inspections – or, if they have special interests, to focus on particular subjects.
Any amount of time spent in the organisation is of value to both HMICFRS and the secondees themselves: we know that police forces are stretched at the best of times, so for anyone who doesn't want to be out of force longer than a few months, there are 12-week postings.
However, most of our secondments are initially for two years, although they can be extended where necessary.
I have met dozens of secondees from different forces and different levels of policing in my time at HMICFRS and the insight and perspective they offer is excellent. But – and I think most of our secondees would vouch for this – it is not just us that benefits. Most police officers and staff take deep pride in their work and are determined to promote improvements within the sector.
On a personal level, I have been told that working at HMICFRS on secondment offers a real opportunity for professional development, particularly in leadership and communication. It is a chance to gain an in-depth insight into how police forces operate in a uniquely challenging time – and to contribute to their overall effectiveness. Many of our former secondees have returned to their home services on promotion.
If you are interested in finding out more, we advertise all of our secondee roles on the Civil Service Jobs website, as well as on our Twitter (@HMICFRS) and LinkedIn pages.
I wish you all the best for 2023.
Andy Cooke QPM is His Majesty's Chief Inspector of Constabulary and Fire and Rescue Services.
---
Case study
"I'm passionate about standards within policing, and I believe that if we get our standards right internally then we absolutely stand a chance of getting it right externally. For me, that was one of the big drivers to applying for a secondment at HMICFRS.
"For the past ten years I've been a detective specialising in rapes, serious offences and domestic abuse. I came to HMICFRS on secondment two years ago when I applied for an inspection officer role, which supports a force liaison lead in everything that is required as part of the police efficiency, effectiveness and legitimacy (PEEL) inspection. I then applied for a promotion to become a force liaison lead, which I've been doing for the past 12 months.
"My primary role is to act as a conduit between HMICFRS and police forces – building and maintaining a relationship with the two forces that have been allocated to me and leading them through the PEEL inspection cycle.
If we get our standards right internally then we absolutely stand a chance of getting it right externally… that was one of the big drivers to applying for a secondment at HMICFRS
"In 2016, I worked as staff officer to the national police chief lead for domestic abuse. Part of that role involved working with HMICFRS quite closely and I had the opportunity to do some PEEL inspections as a short-term secondee. I was a detective sergeant at the time and came across to HMICFRS as a subject matter expert for domestic abuse. It gave me an insight into what they did and why, and I was hooked at that point really. I always knew that it was something I would want to do when I was the right rank and when the opportunity came along.
"One of my biggest achievements at HMICFRS was taking one of my forces through the PEEL inspection cycle, from the very beginning right up until the point where their report was published. I did this in a way that was fair, supportive and balanced, and it would probably be one of the proudest achievements that I've had in my 22 years in policing to date.
"I have had the most invaluable two years with this organisation. I came in as an inspection officer and I'm leaving as a fore liaison lead, and I feel truly grateful to HMICFRS for giving me the opportunity to do that."
T/Superintendent Lydia Mason, Gloucestershire Constabulary. She has been in policing for 22 years.
---